Greenwood Lake Boat Tours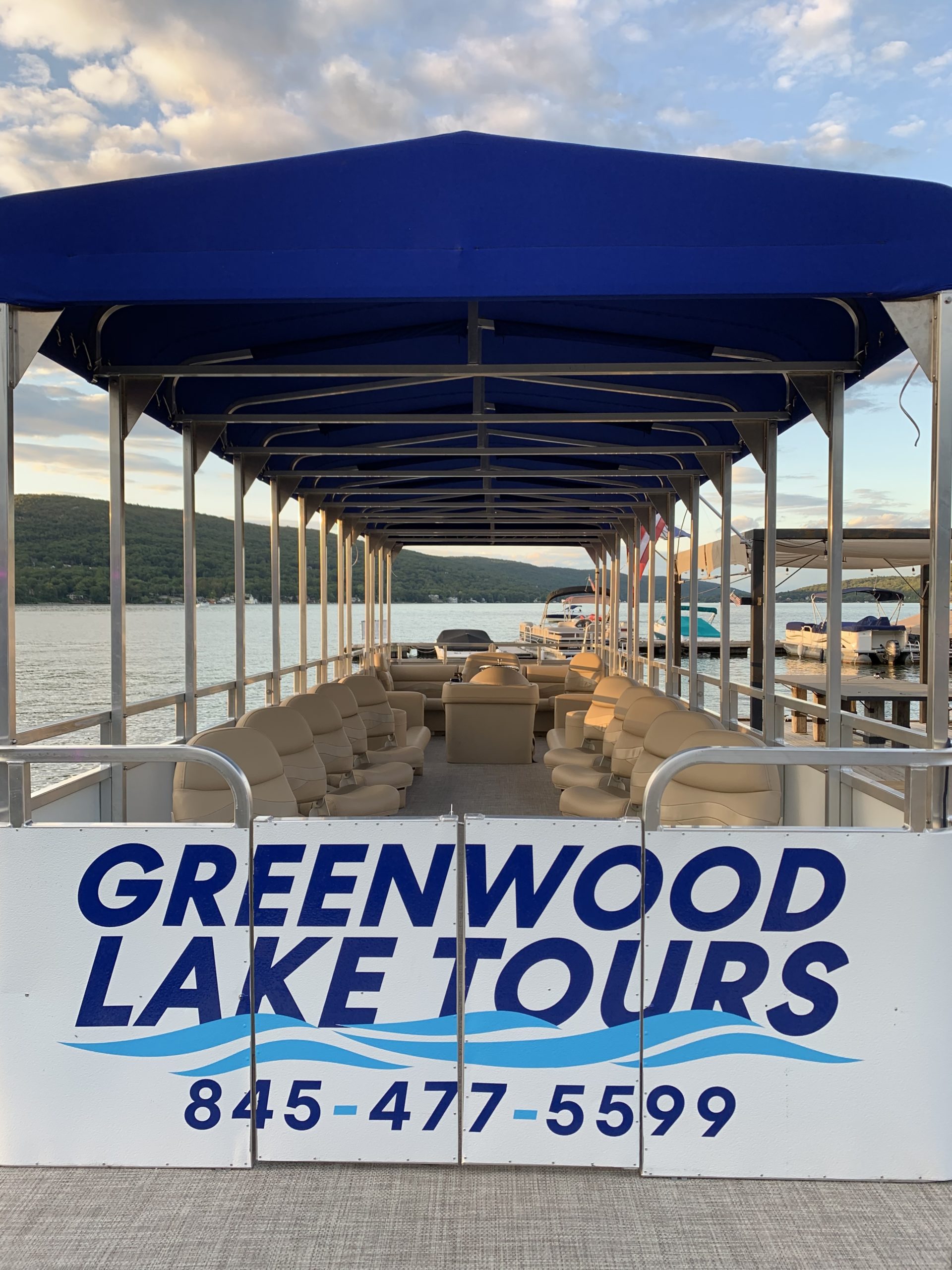 Sightseeing and History Tours
BOAT TOURS RESUME IN MAY (weather permitting)
1 Hour Tours
Departs from Cove Castle
Available for private tours
Seats 20 passengers
$20 for adults/$15 for children 12 and under
Coming Soon…Private Dinner Cruises
For more information please call (845) 477-5599 to schedule. 
Greenwood Lake, recognized by vacationers for nearly 150 years for its cool, pristine water and refreshing mountain breezes, continues to offer people recreation opportunities today. Gone are the trains and ferries that brought people to and around the lake and as well as the luxurious hotels where they stayed while on holiday. However, the natural beauty that first enchanted the visitors remains and continues to bring people to the lake. Nine miles long, it is partly in the Township of West Milford in Passaic County and partly in Greenwood Lake Village in Orange County NY.
Did you know that Greenwood lake during the 1970's and 80's had over 72 bars, clubs and restaurants ? We put together a little tribute to the many bands that performed at some of these iconic venues. Take a peek!